Parker rolled over by himself for the first time this week. It surprised both him and me. Colby was a late bloomer as far as rolling and moving. The Occupational Therapist seems to think the pacemaker was bothering his belly, and so he wouldn't be willing to move or push his body up. But now he's getting pretty good at it!
Also we decided to feed him solids, in an attempt to
1- get him to sleep longer and
2- help with his reflux.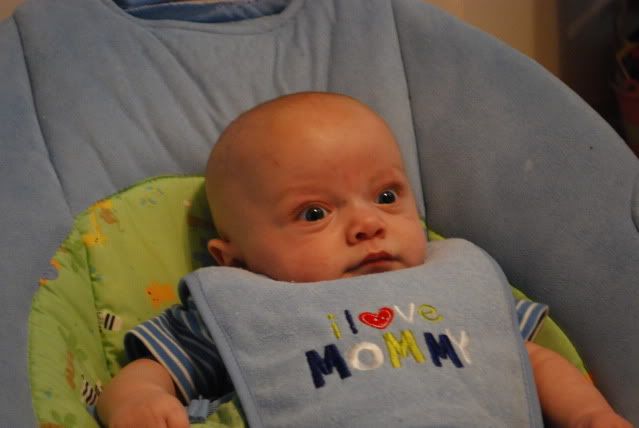 He started out wide-eyed, curious as to why we put him in there and were all staring at him.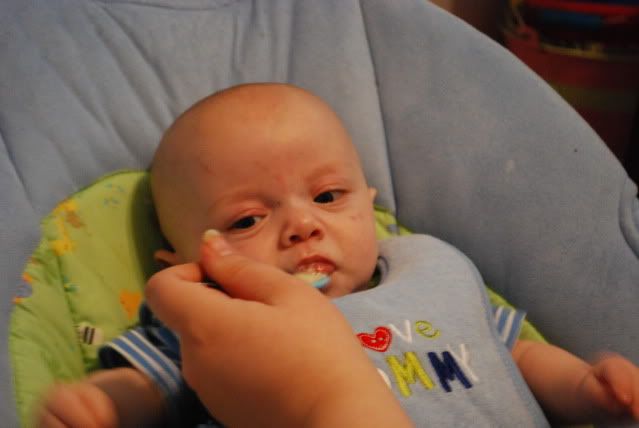 first taste...
Yeah, I think he liked it...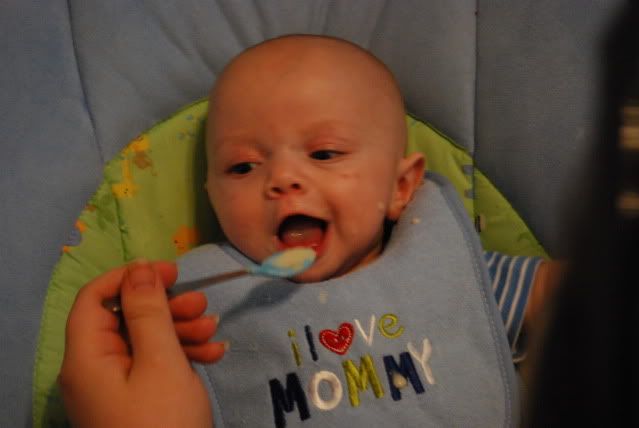 A lot!
And his other recent milestone, we actually got a laugh out of him! This one is still pretty rare though!